Preliminary in vitro tests in Wistar rats confirmed the protective effect of the ionic compound TA64 in a model mimicking ischemic stroke with oxygen and glucose deprivation for 2 hours, followed by oxygen reperfusion and glucose, and YNIOS PHARMA's ionic compound for 24 hours.
Compound TA6415 provided significant cell death protection by reducing cortical neuron death from 51% to only 5%.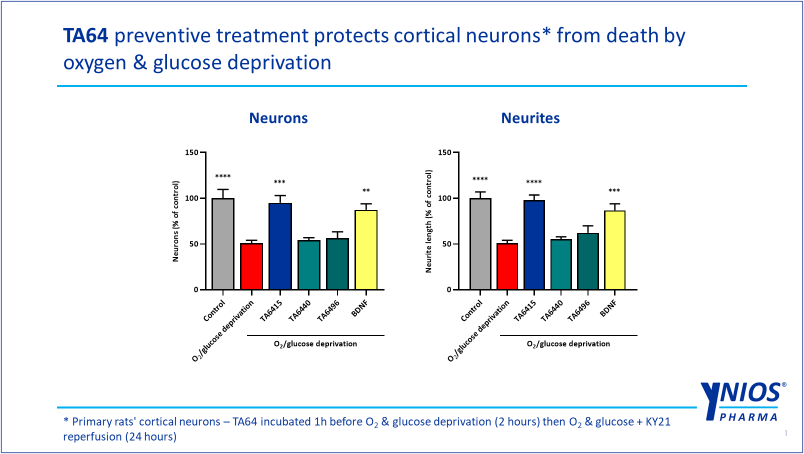 Preliminary in vitro tests on primary cortical neurons of Wistar rats have confirmed the protective efficacy of the ionic compound TA64 incubated 1 hour before intoxication with glutamate (40µM) for 20 minutes of incubation. The improvement of survival rate of neurons was significant: 90% versus 42% with placebo treatment.